Working with RAAF Base Pearce: Installation and Upgrades
Wanneroo Crane Hire has had the privilege of working with the RAAF Base Pearce since 2018 on various projects. Pearce is the main Air Force base in W.A, located 35 kilometers north of Perth in Bullsbrook. Over 30 years, our team have gained a reputation for quality of service, attention to detail and safety, which has been particularly vital whilst working on one of the busiest RAAF bases in Australia. The crew have continued to work exceptionally under confidential security and strict clearance guidelines as directed by the Department of Defence, to carry out safe crane hire services.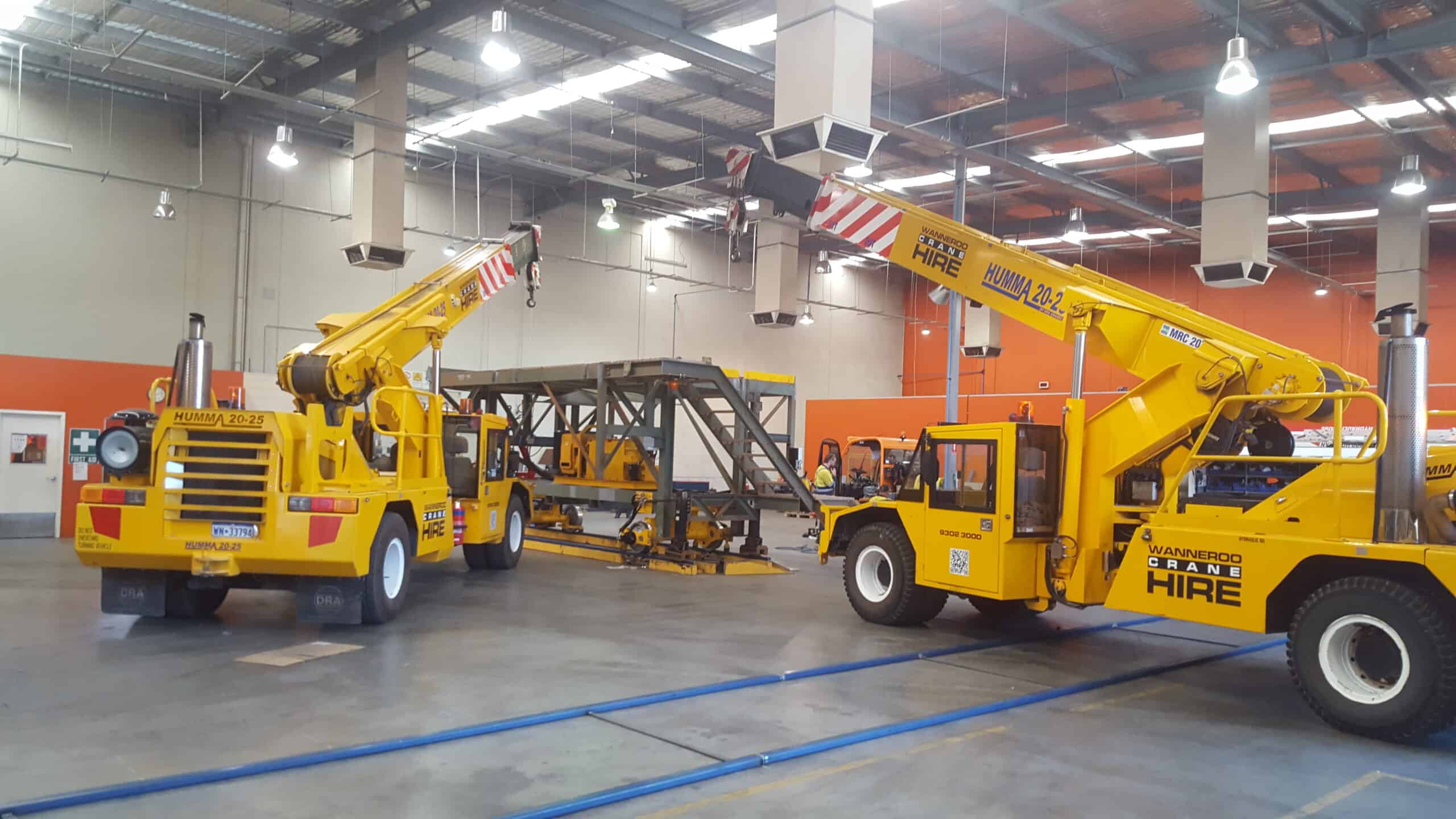 Over the years we have worked with a number of exemplary customers on RAAF Base Pearce including Migco Engineering and Flowtech. Wanneroo Crane Hire have also indirectly assisted CPB Contractors with the installation and upgrading of fuel tanks and valves on the RAAF base for the new Boeing P-8A Poseidon aircraft. Our Humma mobile crane and 14 tonne pick and carry have assisted with building works, demolition and new construction on the base and plane hangers. This has included replacing hanger doors, undertaking upgrades, repairs and maintenance, sewer pump station installation, platform installation and aircraft maintenance. A highlight of Wanneroo Crane Hire's relationship with the RAAF Base Pearce was during November 2020, when the Department of Defence required the Humma crane to assist in replacing a 1.5 tonne aircraft engine on the RAAF Base. The Humma RC2025 is a noticeably robust design. It holds the furthest reach and lift for any crane in its class and sets the standard when considering mobile crane hire manufactured in Perth.
Wanneroo Crane Hire appreciates the work and projects provided to us by the RAAF Base Pearce and we look forward to continuing this work in the future. We pride ourselves on being untrusted by the Department of Defence to utilise our skills and expertise, in order to provide choice crane hire services. You can find more information on the projects we have completed here or follow us on Facebook to stay up-to-date.